Posted by
Joel Thompson

| Posted in Computer | Posted on 29-04-2013
0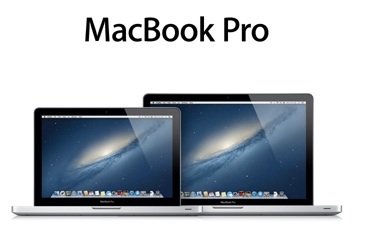 According to Ming-Chi Kuo KGI Securities analyst, Apple's MacBook Pro and MacBook Air will include Intel's latest Haswell processor in its new models. The processor provides a 10 percent increase in processing speed and a 50 percent increase over the original integrated graphics chip.
Unfortunately it appears Apple will not include the expensive new  Retina display on all new models. This coming after Kuo Predicted Apple would move away from non-Retina models in 2013.
"Contrary to our previous projection, we now think Apple will continue to make the MacBook Pro alongside the MacBook Air and Retina MacBook Pro because the 13" MacBook Pro remains the most popular product in the MacBook line. Also, there is still demand in emerging markets, where Internet penetration isn't advanced, for optical disk drives." Kuo said.
Both models are to be introduced at Apples Worldwide Developers Conference, and should be available for shipping shortly after.
Source MacRumors