Posted by
zduncan

| Posted in Computer | Posted on 15-03-2011
0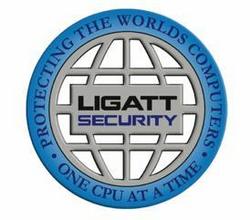 One of the premier cyber security companies in the world, LIGATT Security International, has just announced that their flagship product LocatePC, which just so happens to be the most downloaded computer tracking program on the internet, is now available for all Mac computers under Apple.
LocateMac, as it is being called, will allow a user to track their Apple laptop or PC in the extremely unfortunate event that it gets stolen. Apple users will be able to track their computer anywhere in the world with the LocateMac tracker. The tracker runs unobtrusively in the background without the need of any icons or pop-ups. This invisible software is designed to work on all Apple computers and will run you $29.95 for a one year subscription.
LIGATT Security International creates and designs affordable products primarily for business structures as well as the average consumer. Security on laptops is a growing issue and LIGATT is dedicated to minimizing laptop and computer theft. One thing that LIGATT has discovered is that it is far more important to individuals to retrieve and protect sensitive data on their laptops or computer as opposed to retrieving the physical device.
According to Director of Marketing for LocatePC and LocateMac Tialer Maxwell, "We have received more requests from our retailers for the Macintosh version of LocatePC. We expect LocateMac to surpass sales of all our other products."
In a recent study conducted by The New York Times, the largest percentage of business laptops that are stolen or lost  occur when an employee is either working out of the office or traveling. The study also showed that about 40% of laptops were lost off-site while another third were lost in transit or travel.
LocateMac has every feature that comes with LocatePC including:
Geolocation – Using the mobile tracker apps for the iPad or iPhone, you won't have to depend on any outside party during recovery. You can receive alerts each time your computer's IP address changes.
Video Snap Shot – If there is a webcam connected to your laptop or computer, LocateMac will take a snap shot every 30 seconds of the person or everything in the room. These photos will then be automatically updated to the LocateMac database with a date and time stamp.
Key Logging – This records all the keystrokes made on your laptop or computer by the thief. If the thief logs into a social media site, you will have access to their real name, username, password etc…
Text Message – This allows your computer to text you or email you every time the IP address changes on your computer.
Inventory – Takes a complete inventory of all of your devices like iPod, iPhone etc…
Police/Insurance Report – Click a single button to have a detailed PDF report generated for you to send to the police or insurance company.
Unlimited Monitoring – Monitor as many devices as you need to from a single account.
Text to Screen – Send a message to your computer screen that the thief can visibly see.
File Recovery – Allows you to have constant access to certain files for added security.
iPad/iPhone – Track your stolen device directly from your mobile Apple devices.
With this tracker it seems like even if your Apple computer or laptop is stolen, you will be able to find it immediately, relieving some of the stress of a stolen device.
Source: PR Newswire – Locate Stolen or Missing Apple Computers With LocateMac