Posted by
zduncan

| Posted in Computer | Posted on 21-12-2010
0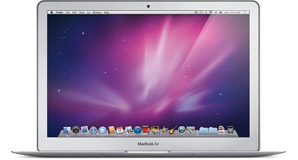 An Xbitlabs report that surfaced back in November provided quotes from Jen-Hsun Huang, CEO of NVIDIA, about the company's permanent exit from the chipset business. The quotes are as follows:
"We are not building any more chipsets; we are building SoCs now. We are building Tegra SoCs, and so we are going to take integration to a new level. The chipset business has not grown largely this year because we have not really been expanding the sales of it."
The fact that NVIDIA had exited the chipset business due to ongoing litigation with Intel over licensing is not news. However, there had been rumors that the issue would be settled. The above quote came before reports of a possible settlement between Intel and NVIDIA in December. That particular settlement discussion led to speculation that NVIDIA's comeback to the market of chipsets could help boost processor speeds in future MacBook Air devices as well as MacBooks in general.
Huang, on the other hand, had this in particular to say about Apple's business, "The second thing is the MCP89, the latest generation of Intel chipset that we built was just a really wonderful piece of engineering and the work that we did with Apple was great, and they are going to continue to use that for some time."
The chip mentioned above, the MCP89, is the chipset that has been used in older MacBooks as well as the all new MacBook Air. Apple's use of this particular chip from NVIDIA limits their choice of processors to the last generation Core 2 Duo.
This tradeoff gives Apple the ability to incorporate the faster integrated graphics cards from NVIDIA in their low-end devices. According to Huan, Apple plans on continuing to use these older chipsets for quite some time.
High-end MacBooks are essentially unaffected due to the fact that they have the privilege of incorporating not only the latest Intel processors but also the discrete graphics cards from third party manufacturers. This tradeoff in particular is only going to affect Apple's low-end devices.