Posted by
zduncan

| Posted in Computer | Posted on 05-01-2011
1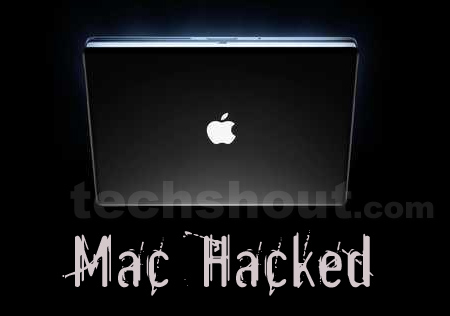 Intel's new line of Sandy Bridge processors is coming out soon, and when they hit, they will be available on Windows PCs first and, undoubtedly, Mac computers later. But "later" just wasn't good enough for some people, because hackers have already installed Mac OS X on a Sandy Bridge Processor.
That's right, before the formal unveiling of Intel's next-generation of processors, hackers have managed to get Mac OS X up and running on a Sandy Bridge processor even though Intel said that this ability would be available in the future. People really seem to be getting impatient these days.
The official introduction of Intel's new processors was at CES 2011. These new processors are the first to combine visual and 3D graphics technology along with microprocessors on the same chip. This new line of products, which earned the codename "Sandy Bridge", houses newly designed Intel HD graphics on each 32nm die allowing for a serious performance boost.
And while we will see this technology on Mac devices in the future, hackers just could not wait. In a post from Engadget, Mac OS X 10.6 Snow Leopard was installed on what they called a "Hackintosh" computer that was running the Intel Core i5-2500K CPU. Also noteworthy is that it had a clock speed of 3.30GHz.
This device also achieved a Geekbench Score of 8874 as well as an Xbench Score of 282.40. This is partly boosted by 6MB of L3 cache in the Sandy Bridge chip and hackers were able to achieve this by utilizing a patched kernel.
Intel, even though they are prepared for the official unveiling at CES, issued a press release earlier this week showing off some of the features of these second generation core processors. Intel noted that more than 500 desktop and laptop PCs from all of the major computer manufacturers are expected to house the chips in 2011.
According to Mooly Eden, Vice President and General Manager of the PC Client Group at Intel, "The new second Generation Intel Core processors represent the biggest advance in computing performance and capabilities over any other previous generation. The built-in visual capabilities enabled by these new processors are stunning. This, combined with improved adaptive performance, will revolutionize the PC experience in a way that is obvious for every user to see and appreciate – visibly smarter performance."
A rumor that floated around last month stated that Apple would be producing new MacBooks in 2011 that would rely on Intel's Sandy Bridge processor. This means that NVIDIA graphics solutions may not be included in some models 13 inches and smaller. Models 13 inches and under, as it has been suggested, would house Sandy Bridge-only graphics.
Expect big things to come from this second generation of processors, whether they be on a Mac device or not.
Source: Apple Insider